By
Sara Feijo, Communications and Outreach Manager, Carney Institute for Brain Science
The latest major investment in Brown's cutting-edge brain science research, the generous gift will support computational brain science and endow a program to promote innovative research.
PROVIDENCE, R.I. [Brown University] — A new $25 million gift to Brown University will fuel scientific discovery and help innovative new ideas in brain science get off the ground.
The generous gift from a donor who wishes to remain anonymous will support research in computational brain science, enabling Brown to attract and retain world-class teachers and scholars, and it will endow an innovation awards program at the University's Robert J. and Nancy D. Carney Institute for Brain Science to provide seed funding for new high-impact research in computation and other areas of brain science.
"This transformational gift recognizes the momentum that continues to build at Brown University, where our talented faculty are leading scientific discovery including in the rapidly emerging specialty of computational brain science," said Diane Lipscombe, director of the Carney Institute and a professor of neuroscience. "This gift will allow us to sustain a culture of innovation, which has led to an impressive number of discoveries and returned countless new grants to Brown that forge new areas of research."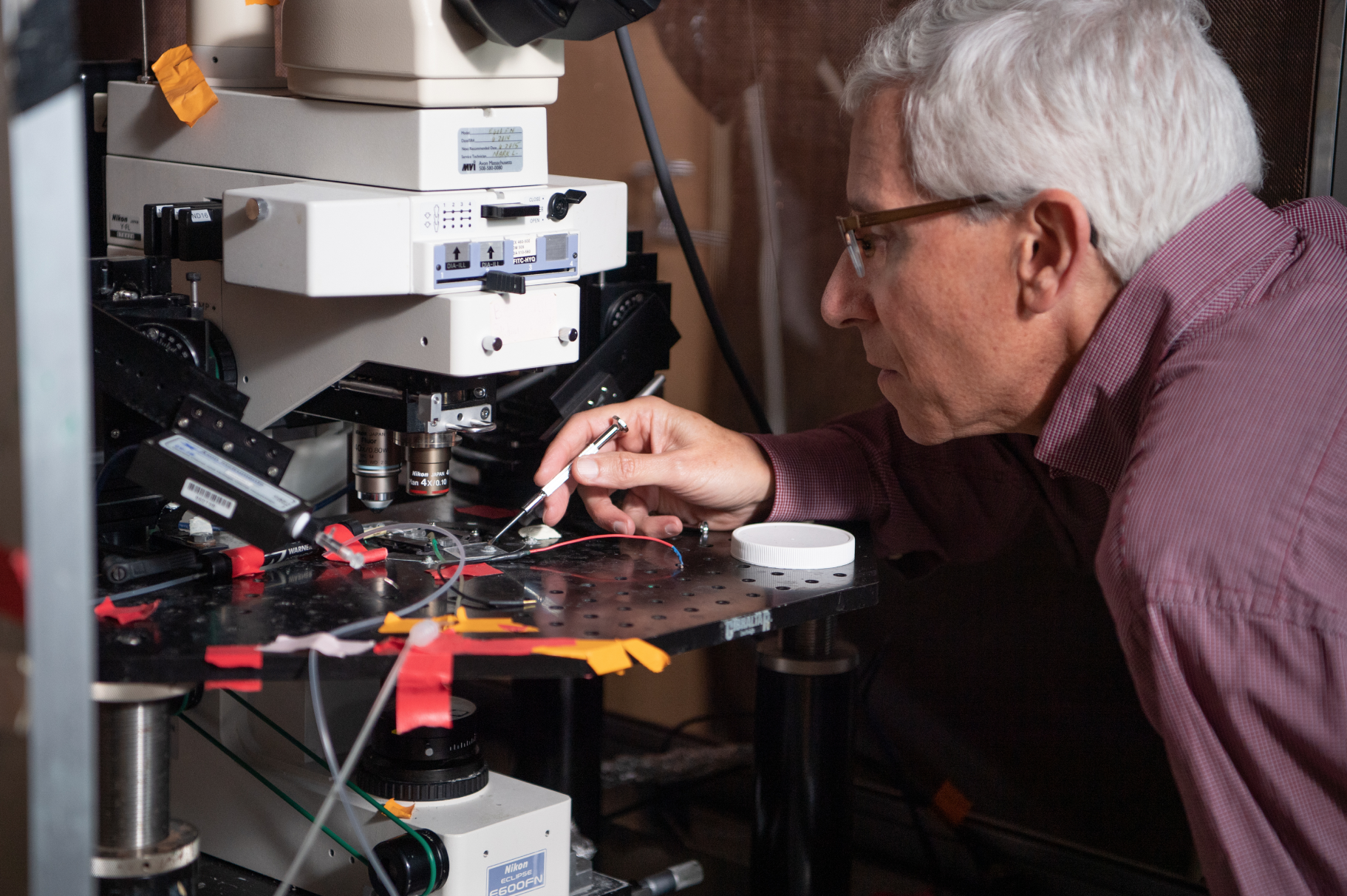 With more than 180 affiliated faculty members in 20 units and eight affiliated graduate programs, the Carney Institute is pursuing research that has real-life, human applications, Lipscombe said. Core areas of research include work on innovative advances in computational brain science to investigate cognition, behavior and mood disorders; novel technologies to interface with the brain to understand brain circuits and restore lost functions; and research into the mechanisms of cell death to identify therapies for neurodegeneration, such as in amyotrophic lateral sclerosis (ALS) and Parkinson's and Alzheimer's diseases.
This new $25 million gift is part of the University's $3-billion BrownTogether campaign, which has raised $2.74 billion to date. It also builds upon significant philanthropic investment in Brown's cutting-edge work in brain science — of the total contributed by donors to date, more than $187 million has been raised to support research and education in brain science, including a $100 million gift that named the institute in 2018. The gifts support a core research priority in Brown's Building on Distinction strategic plan: "understanding the human brain."
Launching bold ideas
In 2014, the Carney Institute launched an innovation awards program to support early-stage research projects that are too new to attract external funding but have great potential to advance science and benefit society. The new gift will endow a similar innovation awards program, ensuring that the Carney Institute will be able to sustainably invest in innovation for years to come.
Ashley Webb, an assistant professor of molecular biology, cell biology and biochemistry at Brown, received an innovation award in 2019 to establish a new system to study how neurons age. She is developing a cell reprogramming platform, called "direct reprogramming," to study aging in the hypothalamus brain region. The hypothalamus controls critical processes, such as sleep, temperature regulation, eating and metabolism, which can become dysregulated with aging. With direct reprogramming, Webb is able to convert a skin cell, for example, into a brain cell that maintains the hallmarks of aging.
"Aging is the greatest risk factor for a number of diseases, including neurodegenerative diseases such as Alzheimer's," Webb said. "If we understand what's going wrong during aging, this will give us important insight into the mechanisms of disease. But right now, we don't have very good systems for studying these diseases in the context of aging. This is the problem we are working to solve."
Starting from mouse skin cells, Webb's group generated rare hypothalamic brain cells, called POMC neurons, that are important for metabolic health and weight control. Normally, these cells trigger satiety (the feeling of being full), but they lose the ability to do so as they age.
Webb is now applying the same approach to create POMC neurons from human cells, which for the first time will allow researchers to generate rare types of human neurons that are physiologically aged.
"If we take cells from aged individuals, the neurons we generate actually retain damage associated with aging," Webb said. "This allows us to compare young and aged neurons, and understand why the old neurons don't function as well. We believe this platform will give us important insight into why metabolism is altered with age and in many diseases."
The Innovation Awards Program, Webb said, gave her group the freedom to take on a bold, early-stage idea. Her team hopes to use the direct reprogramming approach to generate neurons from individuals with brain diseases and disorders, such as Alzheimer's.
The gift to computational brain science is incredibly impactful. It ensures that we are able to continue driving scientific discovery and supporting cutting-edge research that spans multiple fields of study.
Diane Lipscombe
director of the Carney Institute and a professor of neuroscience
"High-risk projects have the most potential to lead to breakthroughs in science and medicine, but funding mechanisms for this type of work are limited," Webb said. "The Innovation Awards Program allowed us to pursue an exciting idea that wouldn't have been funded by traditional funding mechanisms because they favor safe, well-established projects that often result in incremental advances."
Gilad Barnea, director of the Center for the Neurobiology of Cells and Circuits at the Carney Institute, was an early recipient of an innovation award, which he said was critical for his project. He developed "trans-Tango" technology to map functional brain circuits that control behaviors.
"The innovation award enabled us to cross the finish line with our work in the lab, so we could publish our findings in Neuron, one of the premier scientific journals in neuroscience," he said.
Barnea's published research — which was highly collaborative and involved undergraduate and graduate students as well as postdoctoral fellows — opens opportunities to study specific circuits and how they become abnormal in disease. Barnea has distributed the components of his system to many laboratories worldwide, and more than 100 papers have been published using "trans-Tango." His group has secured external funding to continue to develop the technique to study the brain and to develop a similar technique to study cancer and the immune system.
Promoting computational brain science at Brown
The new $25 million gift will not only ensure that the Carney Institute can continue to support bold new ideas, but also allow Carney to continue to lead in the emerging field of computational neuroscience. Last summer, Brown established the Center for Computational Brain Science at the institute to harness the University's expertise in computation, cognition and systems neuroscience. A portion of the new gift will support research in the center.
"There have been a number of truly fabulous moments in Carney's history, and the formation of the Center for Computational Brain Science is among the most meaningful," Lipscombe said.
Computational neuroscience is a multidisciplinary field that seeks to understand the functions of the brain at all levels — from cells to cognition — using principles from physics, mathematics, engineering, computer science, biology, cognitive science and psychology. The center creates collaborations between basic brain science researchers and engineers, mathematicians and computer scientists, and brings computational neuroscience innovations to clinical applications and commercialization.
"The gift to computational brain science is incredibly impactful," Lipscombe said. "It ensures that we are able to continue driving scientific discovery and supporting cutting-edge research that spans multiple fields of study."
According to Michael Frank — director of the Center for Computational Brain Science and the recent recipient of the National Academy of Sciences' Troland Award for early-career researchers — the gift is a statement of support, confidence and appreciation for the contributions of computational neuroscientists at Brown. The $25 million gift will fuel the growing momentum to establish the newly minted computational brain science center as a world leader, he said.
"It will expand the scope with which brain scientists can leverage powerful computational methods to understand neural mechanisms of complex behavior; to learn from, and reciprocally inspire, development in artificial intelligence; and to facilitate translation to improve brain health," Frank said.
Brown brain scientist wins early-career award from National Academy of Sciences
Michael J. Frank, a Brown professor who directs the Center for Computational Brain Science in the Carney Institute for Brain Science, was named one of two recipients of this year's Troland Award.
Read the story here